The "Ra'mien Go" is definitely not a newbie in Vienna. It can be found at several locations and is already quite popular among everyone. The main concept is to offer fresh food to quickly enjoy on the go or in it's restaurants.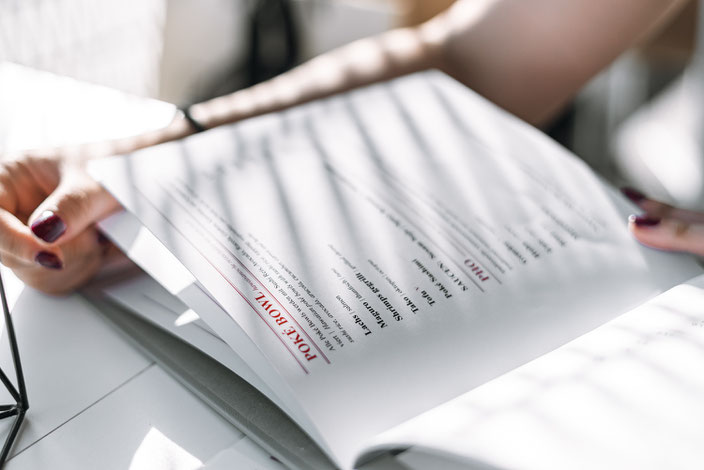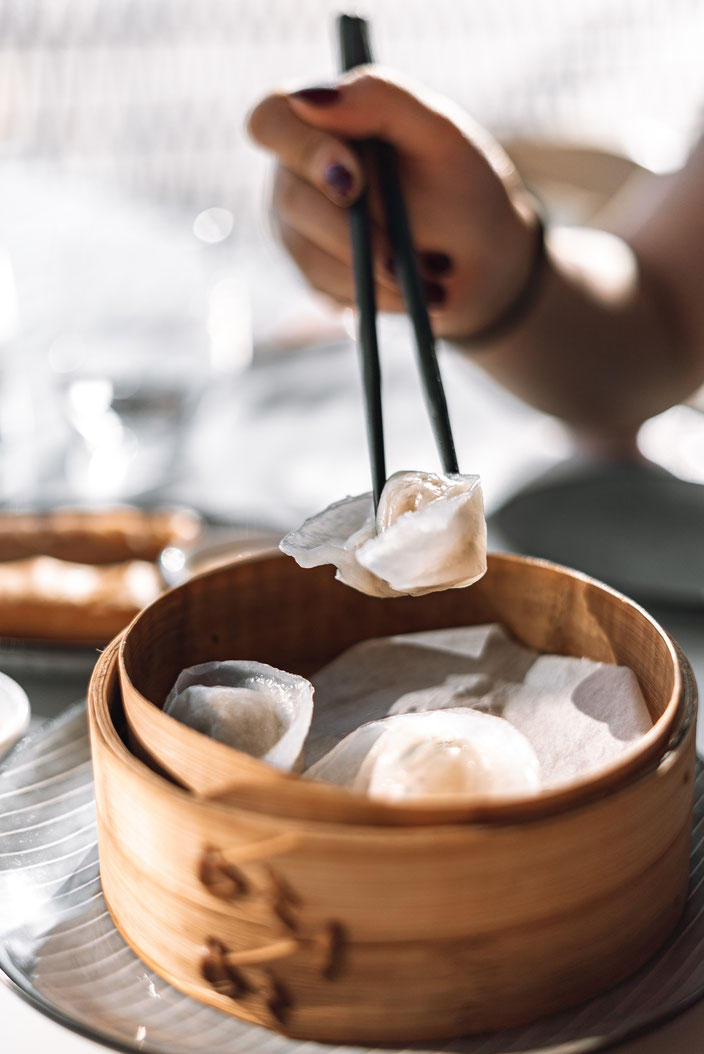 So far, we've been to two of the locations: Wien-Mitte and DC Tower. The menu is different during lunch and dinner time and consists of a few different asian cuisines.
Now let's talk about the dinner menu. For starters, you have a great selection of dumplings, rolls, salads and a few other popular starters. For the main dishes you can get some different soups like Pho and La'mien (with it's famous "flying noodles") and some other dishes with rice, noodles, or even poké bowls.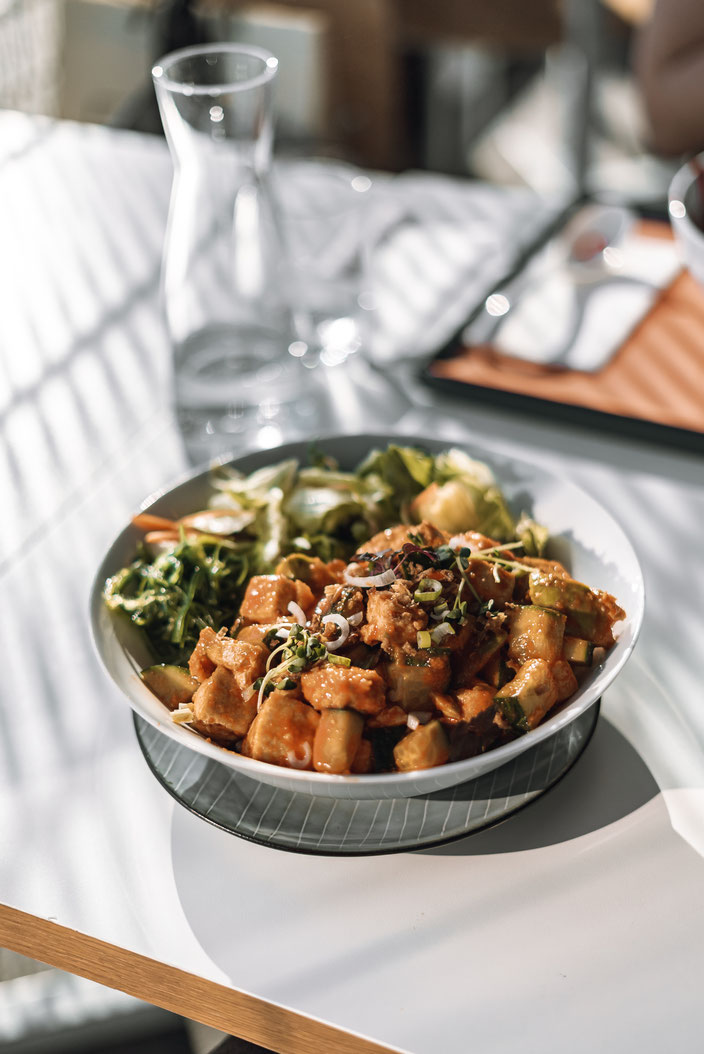 What I especially love and appreciate about the menu, is that you can get different dishes like the poké bowl, La'mien or pho with different meat, fish or tofu selections. That way you can easily customize your dish. It also broadens your choices as a vegetarian or vegan, as you can often even take tofu instead of the meat and are therefore able to get almost every meal they have.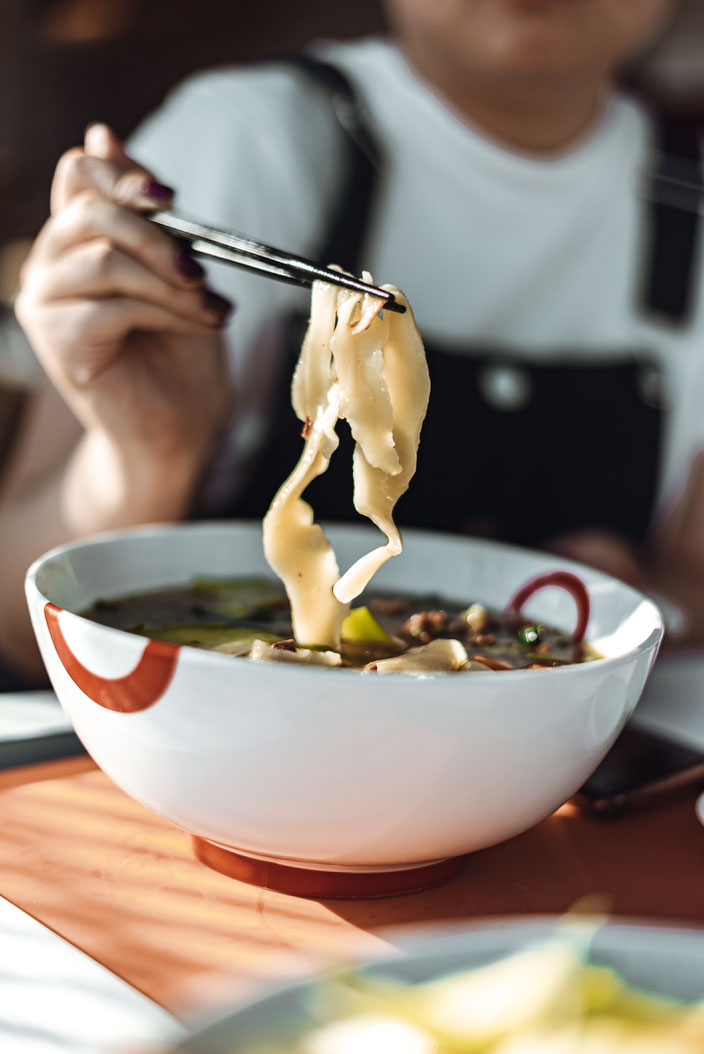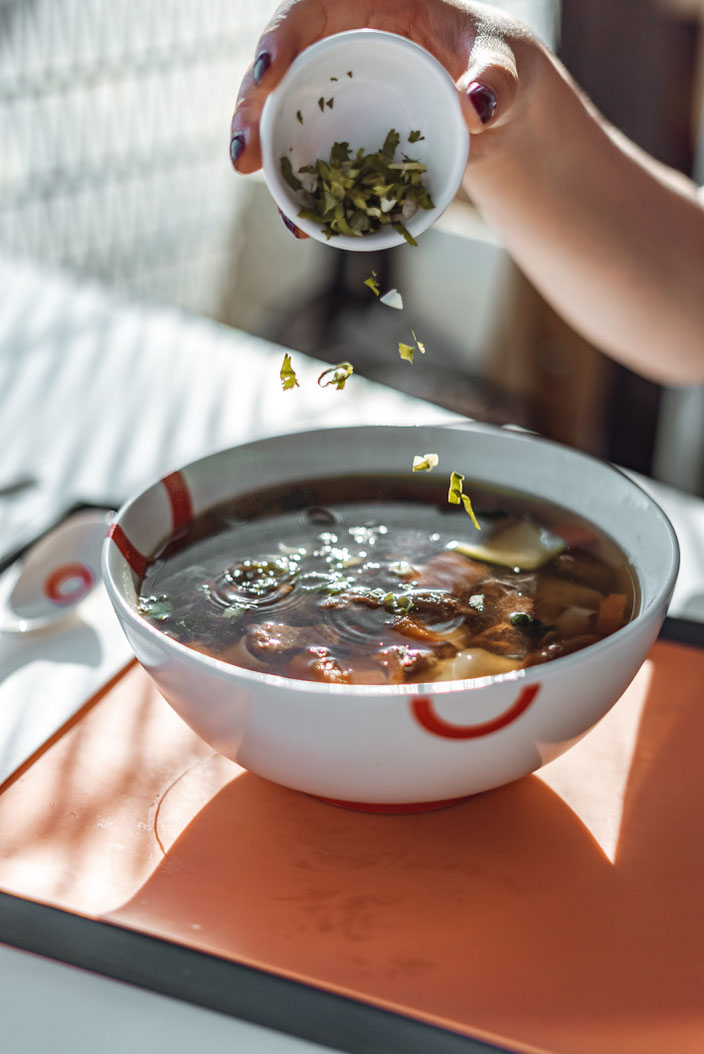 RA'MIEN GO
1010 Vienna: Hoher Markt 8-9 1010  Vienna
Location: U4 Schwedenplatz
Opening Hours:
Mo-Fr: 11:00-20:30
Sat, Sun & holiday: closed
1030 Vienna: Landstraßer Hauptstraße 1b 1030 Vienna
Location:U3/U4 Wien Mitte (1st floor inside the Mall)
Opening Hours:
Daily: 11:00 - 23:00
1220 Vienna: Donau-City-Straße 7, 1220 Vienna
Location: U1 Kaisermühlen VIC  (inside the DC Tower)
Opening Hours:
Mo-Fr: 11:00-22:00
Sat, Sun & holiday: closed
1200 Vienna: Dresdnerstraße 68, 1200 Vienna
Location: U6 Dresdnerstraße
Opening Hours:
Mo-Sat: 11:00-22:00
Sunday: closed
website: http://www.ramiengo.at/startseite.html